Best Eco-Friendly Business in Singapore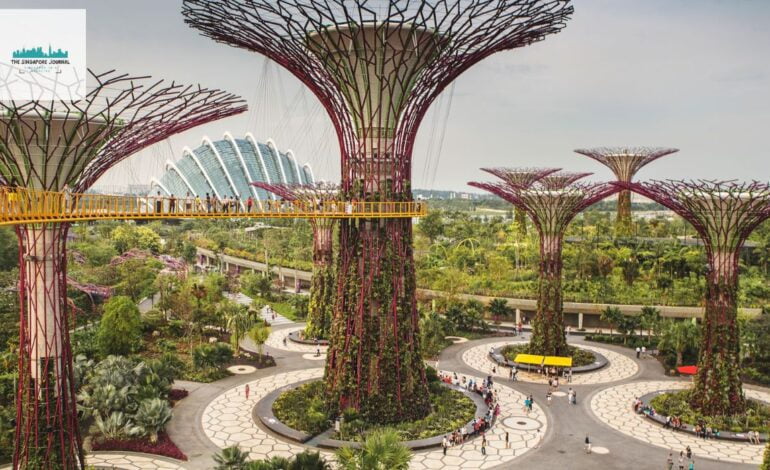 Singapore is going through a phase where it is increasingly adamant about conserving the environment and is making deliberate efforts, similar to most other places worldwide. The nation's citizens support replacing harmful items with alternatives that won't hurt the environment. During their relationship, we have witnessed a significant expansion in the nation's selection of environmentally friendly goods.
Additionally, they are aware that even the slightest difference matters. As a result, the nation is making every effort to promote an eco-friendly lifestyle and taking some really wise, green initiatives. But unless workable alternatives (such as switching from plastic to metallic straws) exist, the ordinary public will never succeed in this endeavor. Due to this, the eco-friendly business has increased dramatically during the past two years. The top firms that practice sustainability in Singapore are covered in this post.
Your Eco-Friendly Shop
Dawn Chen founded this Singapore-based online eco-friendly business to serve as a one-stop shop for bamboo and eco-friendly beauty goods.  While shopping, explore the world of organic shampoos, vegan body butter, face masks, bamboo-fiber-made toothbrushes, cutlery, cotton swabs, etc.. The "Brown" Bag Lunch Bag, an eco-friendly, durable, reusable lunch storage alternative, is the show's star.
Noden
Noden is an independent company with a solid reputation for selling eco-friendly goods and practising sustainability in Singapore. It was founded in 2013 by Tawan & Marko. Its primary goals are to promote the classics and support a more sustainable way of life. A hand-selected collection of genuine vintage Scandinavian furniture created to resemble the 1950s is available at Noden. Additionally, it provides a facility for repairing and restoring items brought from its store.
Project Sustainability
The Sustainability Blog was a blog started in 2017 by Joline Tang, an undergraduate student at the time. She decided to expand in 2018 and opened a retail division in Singapore. She uses discarded packing materials like magazine paper, cartons, envelopes, etc., to pack her goods distinctively. She sells secondhand books, beeswax wraps, bars, soaps, reusable straws, etc.
Scoop Whole Foods
The first Singaporean location of the Australian grocery chain Scoop Wholefoods will open in 2019 at the Tangin Mall. The eco-friendly retailer offers a wide selection of foods that are sourced both domestically and internationally. Nut butter, nuts, pasta, dried fruits and herbs, oils, soaps, scrubs, fermented organic beverages, and many more things are included. There are also some DIY tools available to meet your demands.
ByKuraHome
ByKuraHome, which was introduced in 2020, is attracting a lot of interest due to the distinctive lineup of items it offers. The online, eco-friendly business likes to refer to itself as a sustainable lifestyle essentials company that offers an exquisite balance of style and usefulness with its product assortment. It primarily focuses on products for storage, including silicone storage bags, lattice silicone ice cube trays, lunch boxes, and more.
Hock Siong and Co.
Hock Siong & Co., located at 153 Kampong Ampat, is the creation of a Karang Guni family. Singapore is home to a veritable jungle of green products that date back to the 1970s. It trades in used goods that have been restored to like-new condition rather than new, unused ones. The product line from Hock Siong & Co. consists of seatings, tables, Chinese furniture & decor, and antique and retro products, among other things.
SOJAO
With its organic cotton bed linens, SOJAO, a company co-founded by Priscilla and Janice, hopes to improve everyone's sleep quality. Additionally, they specialize in eco-friendly bathing and loungewear. The most excellent farms in India are used to grow cotton and don't use harmful chemicals or insecticides. To further limit waste, they also adhere to a no-plastic policy and give customers the option of minimum packaging.
The Souce Bulk Food
The Source Bulk Food is a franchised bulk food and zero-waste retailer that was first introduced in Australia in 2012. It initially appeared on Singaporean soil in 2019 and has grown to have three outlets there. It invites customers to bring their containers and jars like most other eco-friendly establishments in Singapore. Each item is priced according to weight. Numerous vegan and gluten-free options are available in the product line, including nuts, herbs, flour, coffee, and others.
The Social Space
The Social Space, home of many services, unites a shop, refillers, florist, nail salon, and café under a single management. Daniel Yeow and Cheryl Ou founded the eco-friendly store to encourage environmentally responsible behaviors and reduce waste. The Social Space also hires people from disadvantaged backgrounds. The Swag, Lexngo, The Lala Local, and several small enterprises are just a few of the many brands whose products are available there.
Eco.Le
Eco.Le, which Ms. Thng Hui Hien founded, is located in the Bukit Timah Shopping Centre. In an effort to reduce waste, the business doesn't provide containers. Despite its modest size, it contains all your daily essentials, including noodles, snacks, cereals, grains, and seeds. In addition, you may get environmentally friendly goods like soap bars, bamboo toothbrushes, and more.
The Green Collective 
The Green Collective is a sincere effort to aid the "green kakis" in starting their businesses. It was co-founded by Mayur Singh of Mattrvest fame and Dannielle Champagne, owner of the fashion label Zhai. A group of over 40 entrepreneurs have come together to promote sustainability as a central principle rather than a supporting one. It has a variety of items in several categories, catering to a broad spectrum of customers, all based on the UN's Sustainable Development goals.
The First Green Store 
Online retailer, The First Green Store focuses on retail therapy. The business offers a variety of ethical, sustainable, and environmentally friendly products to organizations all around Singapore by working with partners who have earned certification for Ethical Practices in its manufacturing process. They sell stationery, accessories, personal care items, and other items for a stylish lifestyle. They also sell exciting products like The Sprout Pencil, which has a seed within the eraser instead of the eraser.
This list has some of the very few companies practising sustainability in Singapore. Several additional eco-friendly businesses in Singapore are working hard to create a sustainable environment. So wear your travel gear and visit these shops as soon as possible for a satisfying shopping experience while joining this exceptional green initiative.
Also Read: