Common Challenges for Young Entrepreneurs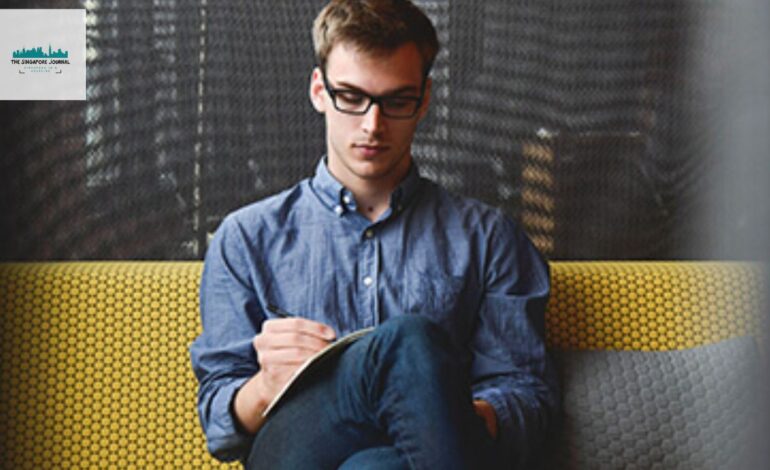 Being an entrepreneur is challenging because, in the end, you are solely accountable to yourself. Everyone knows that no one is born to be an entrepreneur. Young entrepreneurs encounter challenges from various angles, but there always appear to be more difficulties when starting in the industry. Pressures from the outside and the inside can wear you down, and soon you may feel overwhelmed. However, you shouldn't let these obstacles stop you from starting your own business because there are ways to get through them.
People with various mindsets select their paths based on their interests and passions. According to the most recent entrepreneur research, young entrepreneurs must now be between 20 and 29.
Most Common Challenges For Young Entrepreneurs 
Young entrepreneurs begin their journey by pursuing an unusual interest or goal, then work to overcome obstacles to succeed. There are no hard and fast rules or formulas for successful business owners.
 Yes, there are some common challenges for young entrepreneurs in the journey to become successful and independent. Let's read about the ones that almost all of them did face and what you might also be viewing at present.
Being inexperienced and youthful
Although it can be difficult initially, starting your own business is exciting. Younger entrepreneurs could encounter some particular difficulties that more seasoned, older business owners need help to handle. Lack of experience is one of the main issues facing young business owners. Not being taken seriously by investors, clients, and suppliers may become challenging.
Quitting The Current Job Or Career 
Being an entrepreneur is a long-term endeavor. Most aspiring business owners must decide whether to pursue their venture full-time or as a side gig.
Even if you initially launch your company as a side gig, you would need to give your business your full attention to succeed and earn enormous rewards. It might be unsettling to leave a secure and promising position for something uncertain. However, in the long run, it turns out to be beneficial.
Building A Robust Team 
It is challenging to manage a team if this is your first time doing it. Selecting the appropriate crew for a startup is crucial. It may become rigid and demanding. Finding folks who share your passion for startup work and are as committed as you is challenging.
Finding people who meet the requirements for a position is not enough; you also need to consider other factors like how well they fit the company's culture, how much they will cost, how they work, etc. Furthermore, it gets more difficult to consider these factors when you are under time pressure to fill the available positions.
Handling Finances
Managing the money is another difficulty young entrepreneurs and inexperienced business owners have. New business owners often need more capital because company failure is a constant possibility. It still needs to be solved if we discuss attracting some investment. An investor with little expectation of making a profit would want to avoid investing in a start-up company.
One must begin from scratch when starting a business. Thus, networking must be done with commitment. Before choosing a funding source, it's crucial to consider all of your possibilities.
Lacking the Far-Sighted Vision
The founder of a startup must constantly generate new concepts. One must be prepared with a flexible strategy for new competitors or rivals. This necessitates quick thinking and original thought. It is essential to have optimistic, creative, and futuristic thinking. Insufficient experience increases pressure and makes solving issues and developing workable plans more challenging.
Quick Decision Making 
This one is the most stressful of all the common challenges for young entrepreneurs. Every day, new business owners must make hundreds of decisions. Making decisions can have positive and harmful effects on the business, from significant judgments to small ones affecting operations every hour.
Decision fatigue indeed occurs. If they aren't ready for a higher degree of stress, many inexperienced business owners would go through the same thing. Making the correct choice raises you on the ladder while driving the wrong choice might bring you down. During the initial months, decisions have a significant influence. Thus, one must exercise particular caution.
Finding The Right Client Base
It can be challenging to find excellent and potential clients in the beginning. Finding a potential client or customer is significant to building a business. It's difficult to persuade clients to cooperate with our company because people are reluctant to trust new companies. Therefore, locating "good clients or customers" is crucial. A good customer is devoted to the company and is willing to overlook mistakes made by us.
A prospective customer would also try to act morally and in a way that would benefit the business and the customer. Negative clients will constantly seek out weaknesses in the company's guidelines to take advantage of and point out. They are in charge of bad debts and continuously attempt to exploit the company's goodwill. Positive consumer feedback helps grow the business.
Increasing Brand Awareness 
How can customers buy from you if they don't know who you are? According to statistics, 70% of brand managers believe developing an audience is more critical for success than making direct sales. As a result, marketers in 2021 stated that creating brand recognition is their primary objective when launching marketing efforts.
This emphasis is mainly due to the fact that increasing brand awareness fosters audience trust and helps them connect your company with your goods and services, all of which support sales and the development of a devoted clientele.
Young entrepreneurs will need help with starting a new business. These difficulties include establishing oneself in cutthroat marketplaces, a lack of experience, and unstable finances. Nevertheless, these challenges can also be seen as chances for development and creativity. Young entrepreneurs can overcome these obstacles and succeed if they have perseverance, resilience, and an openness to learning. You must construct enterprises that leave a lasting impression by pursuing mentorship, accepting setbacks as a necessary step toward achievement, and utilizing your innovative abilities. Although the journey is challenging, those who continue will get enormous benefits.
Also Read: