Top Graphic Designer Courses Singapore To Apply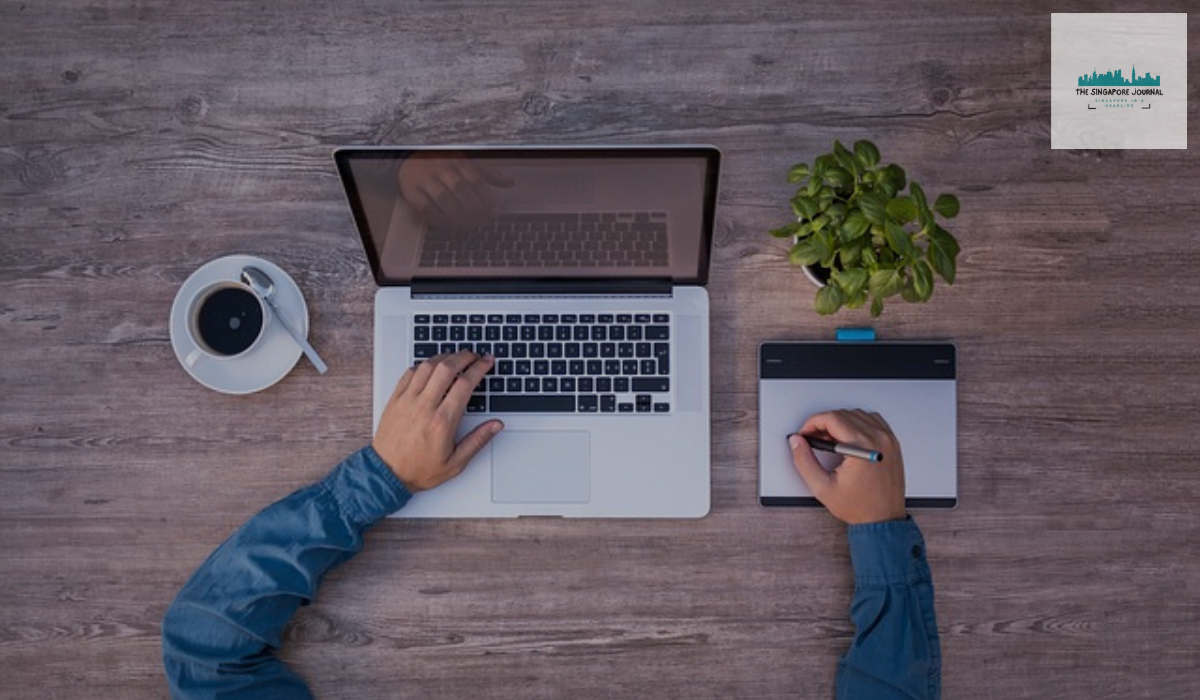 Pursuing a graphic design career can be an excellent choice if you are passionate about art, creativity, and visual communication. Design in Singapore is one of the most sought out courses for students who want to study abroad. Singapore, known for its thriving design industry and innovative mindset, offers opportunities for aspiring graphic designers. Acquiring the right skills and knowledge through reputable graphic design courses is essential to embark on this exciting career path. This blog will explore top graphic designer courses Singapore you should apply for. These courses will offer you a strong foundation and the necessary tools to succeed in the dynamic field of graphic design.
Top Graphic Designer Courses Singapore
Let's peek at the top graphic design course in Singapore, which will give you a comprehensive view of many other graphic design courses Singapore.
1. National University of Singapore (NUS) – Continuing Education Courses:
The National University of Singapore (NUS) offers a range of continuing education courses in graphic design. These courses are designed to cater to both beginners and professionals seeking to enhance their skills. NUS focuses on practical training and provides hands-on experience in various design software and tools. The courses cover essential topics like typography, color theory, layout design, and digital imaging. By enrolling in NUS's graphic designer courses, you can gain an extensive understanding of the principles and techniques used in the industry.
2. LASALLE College of the Arts: 
Graphic designer courses Singapore is also offered at LASALLE College of Arts, is renowned for its quality design education. The college provides diploma and degree programs in graphic design that offer a holistic approach to learning. Students can expect to learn about conceptual thinking, visual communication, and design research. LASALLE's curriculum emphasizes integrating theory and practice, allowing students to develop creative thinking and problem-solving skills. The college also encourages students to explore various mediums and technologies to express their ideas effectively.
3. Nanyang Technological University (NTU) – School of Art, Design, and Media: 
NTU's School of Art, Design, and Media offers a Bachelor of Fine Arts in Digital Animation and Visual Effects program with graphic design courses Singapore. This interdisciplinary program combines artistic and technical skills, allowing students to develop a strong foundation in graphic design principles while exploring animation and visual effects. The curriculum covers digital illustration, motion graphics, interactive design, and 3D modeling. NTU's state-of-the-art facilities and experienced faculty provide a conducive learning environment for aspiring graphic designers.
4. Noble Desktop Singapore:
Noble Desktop is a reputable training provider offering graphic design courses Singapore. They provide a variety of courses for individuals at different skill levels, ranging from beginners to advanced professionals. Their courses cover essential graphic design software such as Adobe Photoshop, Illustrator, and InDesign. Noble Desktop's instructors are industry experts who bring real-world experience into the classroom, ensuring students receive practical knowledge and insights. Whether you want to learn the basics of graphic design or specialize in a specific area, Noble Desktop offers a range of courses to suit your needs.
5. Tertiary Institutions in Singapore: 
In addition to the institutions mentioned above, several other tertiary institutions in Singapore offer graphic design courses. These include Nanyang Academy of Fine Arts (NAFA), Singapore Polytechnic, and Temasek Polytechnic. Each institution has its unique curriculum and approach to graphic design education. Exploring their course offerings, syllabi, and faculty profiles is recommended to find the best fit for your educational goals and learning style.
6. Singapore Polytechnic:
Singapore Polytechnic offers courses in Diploma in Design. It is a newly launched graphic design courses Singapore for those working or intending to work in Brand Design, Packaging, Advertising, and Web Design. It comprises 5 Modular Certificate Courses, including all the designing courses like Visual Design, Web & Motion Design, Communication Design, Brand Design, and Design Foundation. 
7. 3Dense Media School:
3Dense media school was established in 2003. It also offers graphic design courses Singapore to promote talent in the global digital media industry. Besides, the institution's Diploma in Motions and Graphic Design is awarded by SkillsFuture Singapore and is accessible to students who have yet to gain prior knowledge in the arts. Around 87.5% gain employment in motion and graphic studios after graduation.
8. First Media Design School:
The First Media Design School offers design, design management, and design entrepreneurship at the diploma level. It also provides a Special Diploma in Visual Communication in the evening, which covers topics like thinking, graphic design essentials, idea generation techniques, and publication design. 
Conclusion
Singapore provides an excellent environment for aspiring graphic designers courses to pursue their passion. By enrolling in top graphic design courses Singapore, you can acquire the skills and knowledge necessary to excel in this competitive field. These courses will equip you with a solid foundation in design courses in Singapore with the principles, technical proficiency in industry-standard software, and the ability to think critically and creatively. Make sure to research each course thoroughly, considering factors such as curriculum, faculty, facilities, and student reviews, to decide on the best graphic design course for you. Embark on this exciting journey and unlock a world of possibilities in the graphic designer courses in Singapore.
Also Read: