Exclusive Insights into Palm Jumeirah's Luxury Penthouses by Renowned Realtor, Daniyal Rehmani
Palm Jumeirah's luxury penthouses are rapidly gaining the attention of high-net-worth investors worldwide. This upward trend has been keenly observed by the seasoned investment advisor, Daniyal Rehmani, the CEO of Wunderkind Real Estate Broker, who now shares his invaluable insights into this high-demand segment.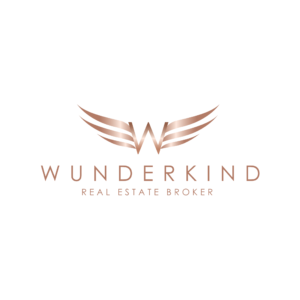 Dubai is a place for everyone. In recent years, especially following the pandemic, Dubai has bolstered its reputation as one of the safest and most resilient global hubs. After just a few weeks of lockdown during the 2020 pandemic, Dubai opened the international borders, the first in the world, and won people's hearts and trust in its extraordinary system of health, safety, infrastructure, and government management in all the sectors of the country.
The months succeeding December 2020 marked a significant upswing in the Dubai real estate market. Rehmani emphasizes the steadfastness of the luxury property segment throughout the challenging times. Not only did this sector withstand the economic shocks but also emerged stronger post-pandemic. His observations indicate that from late 2020, the sheer volume of foreign investment flowing into Dubai's real estate has been remarkable. The astounding appreciation of luxury properties sold during 2021-2022, which in some cases ranged from 50-70%, stands as testimony to this trend.
An illuminating instance of this growth trajectory can be seen in an investor's venture, who, having acquired a luxury penthouse in Palm Jumeirah for AED 25m in November 2021, managed to seal a deal for it at AED 39m by March 2023. Rehmani mentioned, "the investor made AED 14m profit as capital gains just in a 15-16 month cycle."
Real estate plays a pivotal role in the country's economy, contributing significantly to its GDP. This importance has garnered special attention from authorities, including the esteemed HH Sheikh Mohammad. Laws have been enacted to safeguard the rights of buyers and global investors, providing them with incentives and perks such as tax-free real estate investments and earnings. Furthermore, the government's flexibility in embracing innovative business proposals encourages affluent individuals to invest in real estate while simultaneously pursuing their entrepreneurial aspirations with 100% business ownership.
Currently, driven by the ever-increasing demand and rising population, the country's economy is on an upward trajectory. Ambitious growth targets have been established for the next 5-10 years. These targets are anticipated to fuel significant growth margins in the real estate sector, given its interlinked nature with the broader economy.
According to Rehmani, "If we compare Dubai Real estate with the Top global real estate markets in the world, Dubai, in terms of pricing, is still underrated. However, it offers the highest returns, appreciations, and occupancy levels, ensuring properties don't remain vacant for long."
When compared to global cities such as London, Frankfurt, Paris, and New York, Dubai holds a competitive edge. The price per square foot is notably competitive, with flexible payment plans for off-plan development. Drawing from the 2023 UBS global report, Rehmani clarifies that Dubai is at a Zero bubble, meaning significant growth margins are still available for investors. Meanwhile, many other markets are at high bubble levels and risk bursting. Notably, Dubai surpassed both New York and Hong Kong this year in terms of luxury property transactions.
Palm Jumeirah and Beachfront's real estate potential has certainly captured Rehmani's attention. He predicts a potential shortage of luxury homes in these coveted locations. With initiatives like the Dubai Economic Agenda D33, aiming to double its GDP by 2033, there's no doubt the expansion and growth in the GDP will drive a demand for human resources. The population is projected to grow to around 6 million from the current 3.5 million by that time, and it's estimated to reach 7.8 million by 2040. Given these projections, the existing housing stock will need to double. However, areas like Palm Jumeirah or Beachfront have limited space and cannot be expanded proportionally. This limitation suggests a significant uptick in prices. It's worth noting the recent launch of Palm Jabal, with its first phase selling out within just a few hours, proving the foresight of seasoned investors.
Moreover, Rehmani touches upon two recent transformative events for the UAE. First, the country announced the establishment of a new federal authority, the General Commercial Gaming Regulatory Authority (GCGRA). This body will oversee a regulatory system for both national lotteries and commercial gaming, hinting at a potential move towards casinos. Such an initiative could generate around USD 6.6 Billion in revenue, earmarked for reinvestment into the nation's continually evolving infrastructure, health, safety, education, technology, and general betterment of its residents.
Secondly, the UAE's inclusion in the BRICS bloc of emerging economies is generating palpable excitement among global investors. This inclusion is anticipated to have a significant impact on the business environment, likely further boosting population growth and, by extension, demand for housing and real estate.
                                                                        "Luxury Sky Mansion at Serenia Livings – Palm Jumeirah "
For connoisseurs of branded luxury, Rehmani highlights premium properties in Palm Jumeirah and Beachfront. With reputed names such as Roberto Cavalli, Emaar, Orla by Dorchester, and Serenia Livings in the fray, investors can anticipate unrivaled luxury with prices fluctuating between AED 4500 to AED 10,000 per square foot.
These are all the reasons for the surge in off-plan sales, which reached a whopping AED 16.89 billion ($4.6 billion), almost double from the same period a year ago.
According to insights from Daniyal Rehmani, the current real estate market is spotlighting luxury penthouses in Palm Jumeirah and the beachfront areas. His expert observations have highlighted a remarkable range of offerings for investors.
Properties at Beachfront, boasting finishes by the renowned Roberto Cavalli, are said to start on an average at AED 20m. Emaar, revered as a top-tier developer in the region, presents assets priced between AED 4500-6000 per square foot. For those with an appetite for unparalleled luxury, standout brands like Orla by Dorchester and Serenia Livings come into play. Their ultra-niche offerings, detailed with elite branded fittings and finishes, are quickly being snapped up, despite their price range of AED 7500-10,000 per square foot.
Rehmani's experience reveals that such projects not only attract patrons from Dubai but also resonate across the MENA region. The appeal isn't merely monetary; it's rooted in an inherent taste and inclination towards luxury. This trend of brand-consciousness in Dubai's ultra-luxury segment is now also permeating medium-end projects.
In conclusion, for those poised to invest in the real estate realm, Dubai presents a golden opportunity, with experts like Rehmani ready to provide invaluable guidance.
For more information about the exquisite penthouses and luxury real estate, please contact +971589032288.
Connect with Daniyal Rehmani on LinkedIn.
Read More:- Nguyen Thi Dung, Building A Single Stop For All Financial Services