Nguyen Thi Dung, Building A Single Stop For All Financial Services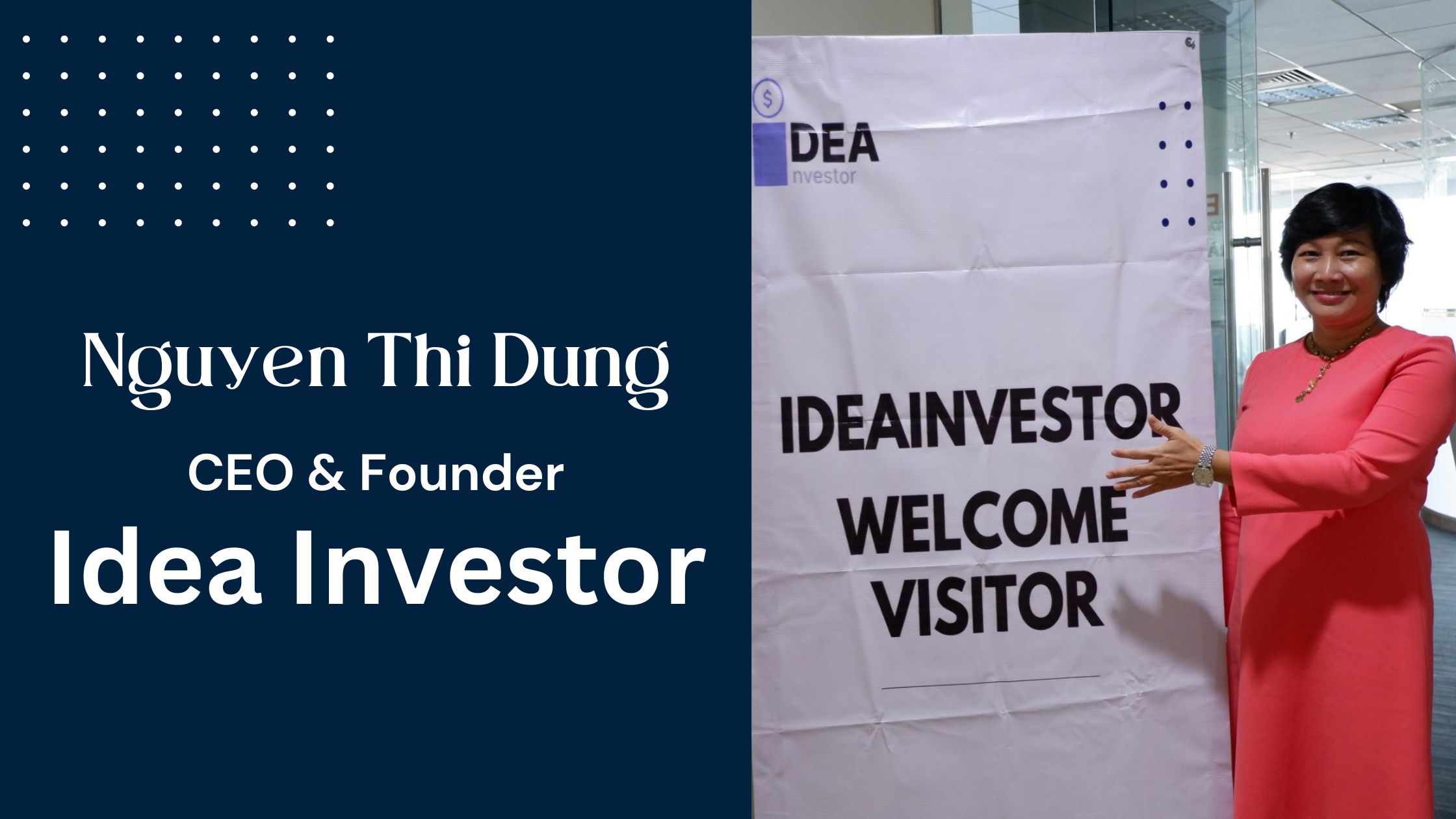 We recently had the privilege to conduct an exclusive interview with Nguyen Thi Dung, the visionary CEO and Founder of Idea Investor. She is energetic and enthusiastic about her work as a motivator and coach in building their core character.
Dung's company brings together diversified investments happening across the globe in a single platform. The network connects and introduces global investors to businesses in Vietnam and overseas, too, making it a single stop for finance solutions. With a passionate team capable of adapting internationally, Dung is taking her company toward global recognition.
With decades of expertise in this industry, Dung is all set to enlarge her team and accumulate the latest technologies to expand her brand overseas. Let's dive into our interview with Nguyen Thi Dung below as she shares her insights and experiences that continue to shape the world.
Please provide us with information about yourself, including your early life and education.
I was born and raised in Mekong Delta, Vietnam. This time, Vietnam progressed toward stock market approval and opened for FDI attraction and foreign investment. Since the countryside doesn't have significant opportunities but rising crops and small shops. I moved from a small island in the South to Ho Chi Minh City (Vietnam's most significant economic city) to study. After 4 years, I got a BA in Finance Banking from the University of Economics from VN and then 1 year of Master Of International Trade & Finance at Leeds Beckett University in the UK.
I had spent most of my teenage to middle age working for a US Family company, Europe, and a big Asian joint stock corporation. It is a second life play as a mentor, which permits me to apply knowledge into action.
I was working on human capital, hiring, and retaining talent when you were curious about life, revenue systems, and symbols. I took many HR courses about motivation, people measurement, performance, and company culture lessons.
Like a massive punch of another over there, I had climbed up the ladder from HR Manager to HR Director of Vietnam country and Director of regional Asian countries.
I started my company in 2018 after being a broker and was mandated by the buy side to seek business for acquisitions. On the sell side, we help clients be more well-prepared with analyst structure guidelines, finance reports, revenue models, and business plans. We reach out to Investors quickly from our data of more than 20,000 investors.
Please tell us about your company and its presence in the Singapore region.
Singapore is still an iconic finance market in the Asian heartland, where global funds, family office investment, and so on exist. We like to bring our clients from Asia to the Singapore market; then, we go global. That is why we target capital exchange and diversify capital distribution. Help clients raise capital from investors to maximize their business activities.
What are some of your company's growth and expansion plans in the pipeline?
We are finalists of the "Go Global Awards," which will be hosted in Rhode Island, US, on 6th -8th Nov 2023; it is an excellent achievement for us as we are one of 300 out of 4000 candidates registered. We have closed successful deals and have more than 100 clients in progress. We also invest in some portfolios and partner brokers with leading carbon credit solution companies for the 2023-2024 project.
As we know, carbon affects our environment and the blue sky. Our clients are using deep tech. This is the first company to provide precise and speed technology on MRV (Measuring, Reporting, Verification) to measure soil carbon for farmers' speed compared to old methods. Improve cost saving in secure and exact information. We are using Azure cloud and blockchain and partnering with Microsoft.
We also have another 2 years of Startup on our portfolio using tech on rice origin seeking that provides quality rice and agriculture products to the global market.
In addition, I have met with Mr. Renit, a Rep from a well-known Real Estate Broker in Dubai. Currently, the company is assigned for 1 class residential projects and we are discussing partnership to hunt investors for him.
Recall that we had a successful deal closing with long-history clients before we officially ran the business, and recently we have been excellent at working with big-idea startups.
How has the year been for your company in terms of overall performance and achievements?
Our company was established more than 5 years ago. We have a network in our data of more than 20,000 Investors. We combine traditional and modern methods of M&A, capital raising, and equity debt alternatives. The service behind online platforms collects data and then provides investment opportunities.
I used to play on the buy side to deal with and measure the business's price. My brand name and my private network, I did M&A activities. We call it as time spent will gain fantastic performance. The IT platform is completed, and now we are using machine learning in the platform and data management. We have talked with some software companies from India and Australia. My CTO has a vision of our platform's modern functions for the next 5 years.
What does your business offer in the current competitive market that sets it apart from others?
We work with clients in diverse sectors from Food and beverage, Software, Retail, Manufacturing, Trading, Pharmaceutic, and Hospitality; we thrill to niches matching with sizes ranging From several hundred to below $USD 50 M, applicable for 3 years companies up to 10 years.
What measures do you believe employees and organizations can take to build effective teamwork and foster unity within the workplace?
Our staff needs to know products and target markets. Transparency, communication and supporting each other, listening, and respect.
Can you share some insights into your company's focus and investment in research and innovation?
We continue to invest in IT, and it is an ample space where we are forced to catch up with what we call machine learning, AI, and ChatGPT.
Do you have any advice or tips for startups looking to follow a similar pathway to your company's success?
To be always persistent, learn a more and more open mindset with the world around you. Dare to take a series of trials and get the right mentor early in your career.
Find Nguyen Thi Dung on LinkedIn.
Find Idea Investor on LinkedIn or visit http://www.ideainvestor.net.