Taste the Authentic Flavors at Chinese Restaurant in Skudai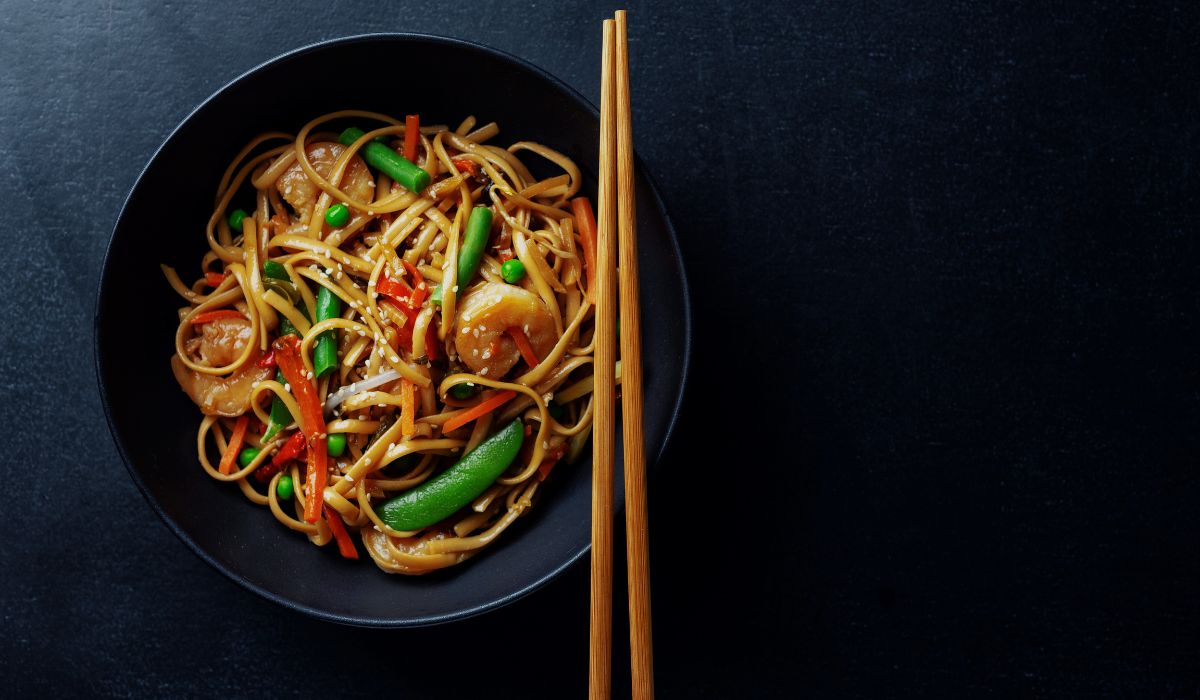 Best Chinese Restaurant in Skudai: Chinese food is a rich tapestry of culinary tradition that is loved not just in China but also all around the world. Its extraordinary adaptability and the mastery with which chefs combine flavors, textures, and ingredients are testaments to its universal appeal. Finding locations that serve Chinese food in its most genuine form in Skudai, Malaysia, a lively area with a wide variety of dining options, gets more and more difficult.
For diners looking for authentic experiences, this problem of keeping authenticity while embracing modernity presents crucial questions. It emphasizes the necessity of a setting where traditional recipes are respected, high-quality ingredients are given priority, and culinary traditions are kept alive this is precisely what you will find at our Chinese restaurant in Skudai, designed to capture the spirit of what makes Chinese cuisine so incredibly adored by people all over the world.
Authenticity in All Its Forms: Our Culinary Philosophies
Treasure Trove, your go-to Skudai Chinese restaurant, takes pride in having a large menu that caters to a variety of palates. Our chefs, who have received training in the finer points of Chinese culinary arts, construct each dish with great care. Every bite you swallow shows their skill, from choosing the appropriate kinds of spices to perfecting the flavor harmony. But some of our signature dishes—which we'll get to shortly—are what really set us apart.
Authentic Ingredients and their Importance.
The soul of Authentic Chinese cuisine in Skudai lies in its ingredients. We invest time and effort into sourcing only the best.  Whether it's fresh, locally-grown bok choy or special oyster sauce imported from China, our ingredients are chosen to resonate with authenticity. These are more than just components; they are the building blocks of an authentic culinary experience.
Authentic Chinese Dishes
Here are some dishes that encapsulate the soul of our restaurant and the authenticity we aim to deliver.
1. Mee Siam
Drawing inspiration from the crossroads of Thai and Malay influences, our Mee Siam is more than just a dish; it's an experience. The tamarind-based gravy packs a punch, while the shrimp, tofu, and bean sprouts offer contrasting textures that make each bite unique. The result is a harmonious blend of flavors—sour, spicy, and just a touch of sweetness—that creates a multifaceted experience.
2. Hua Tan Ho
The comfort of home cooking meets the skill of professional cuisine in our Hua Tan Ho. Flat rice noodles are served in a thick sauce, a flavorful concoction that includes chicken broth, mushrooms, and various vegetables. The starchy gravy clings to the noodles, enriching each bite with a soul-satisfying taste that leaves you yearning for more.
3. Curry Laksa
If you're willing to tread on the spicier side, our Curry Laksa is your dish. This bowl of heaven combines Chinese and Malay culinary traditions in a symphony of flavors. A creamy, spicy coconut milk broth envelops a treasure trove (pun intended) of shrimp, chicken, and tofu puffs, creating an explosive taste sensation that is nothing short of divine.
4. Yee Mee Soup
Yee Mee Soup is the epitome of comfort food, offering a nourishing, soul-warming experience. Its unique texture comes from the pre-fried noodles that soften into a glorious chewiness as they soak in the piping hot broth, rich in chicken and seafood flavors. Add in some mushrooms, vegetables, and your choice of protein, and you've got a dish that's both comforting and complex.
5. Stir-fried Mee Hoon and Glass Noodles
At Treasure Trove, we adore the art of mixing and matching, and our Stir-Fried Mee Hoon and Glass Noodles exemplify that. The dish brings together the lightness of Mee Hoon (rice vermicelli) and the chewy texture of glass noodles, united by a savory sauce and an array of vegetables and proteins. It's an ideal option for those who love a variety of textures and flavors in one bite.
Creating an Unforgettable Dining Atmosphere
We understand that a fulfilling dining experience goes beyond the food. The ambiance of Treasure Trove is carefully curated to make you feel at home yet offer subtle touches that transport you to a traditional Chinese setting. You will find elements of Chinese art, soft traditional music in the background, and table settings that echo Chinese dining traditions. Special Celebrations and Seasonal Offers
We believe that food is a celebration in itself. Our menu offers a refreshing variety to regular patrons while staying true to our central theme—authenticity.
Engaging with the Skudai Community
As members of the Skudai community, we understand our role extends beyond our restaurant's walls. We frequently host community events such as cooking workshops and cultural talks, aiming to enrich our neighbors' lives through the beauty of Chinese cuisine and culture.
Meet the Culinary Maestros: Our Chefs
A restaurant is only as good as its chefs, and ours is the beating heart of Treasure Trove. With years of experience and training in China, they bring an unparalleled skill set to our kitchen. Each dish is prepared with meticulous attention to detail, from the careful slicing of ingredients to the exact timing needed to bring out the flavors in each dish.
So, as you sit in our cozy restaurant, enjoying the decor and the music, know that in the kitchen, a team of culinary experts is working passionately to offer you an authentic dining experience, one that you would find in the very heart of China. It's not just about the food; it's about the journey—an adventure that takes you from the bustling streets of Skudai to the historic culinary landscapes of China. And that journey is one you'll only find at Treasure Trove.
Read More:
Tantalizing your Taste Buds: Skudai's Chinese Restaurant Must-Visits