Best Restaurants In Singapore You Must Visit
Singapore, a cosmopolitan city-state known for its diverse culture and thriving food scene, is a haven for food lovers. That's why you may love to see the best restaurants in Singapore. It is considered one of the world's best countries for food. It is also defined as a broad spectrum of food choices, from cheap but legendary hawker stall meals to trendy dining concepts. 
Besides, Singapore has a reputation for being an expensive Asian city, but it boasts a wealth of surprisingly affordable food. If you are a foodie looking for the best restaurants in Singapore to satisfy your taste buds, look no further! In this blog, we will explore some of the must-visit restaurants in Singapore that are renowned for their exceptional food, ambience, and service.
The Best Restaurants in Singapore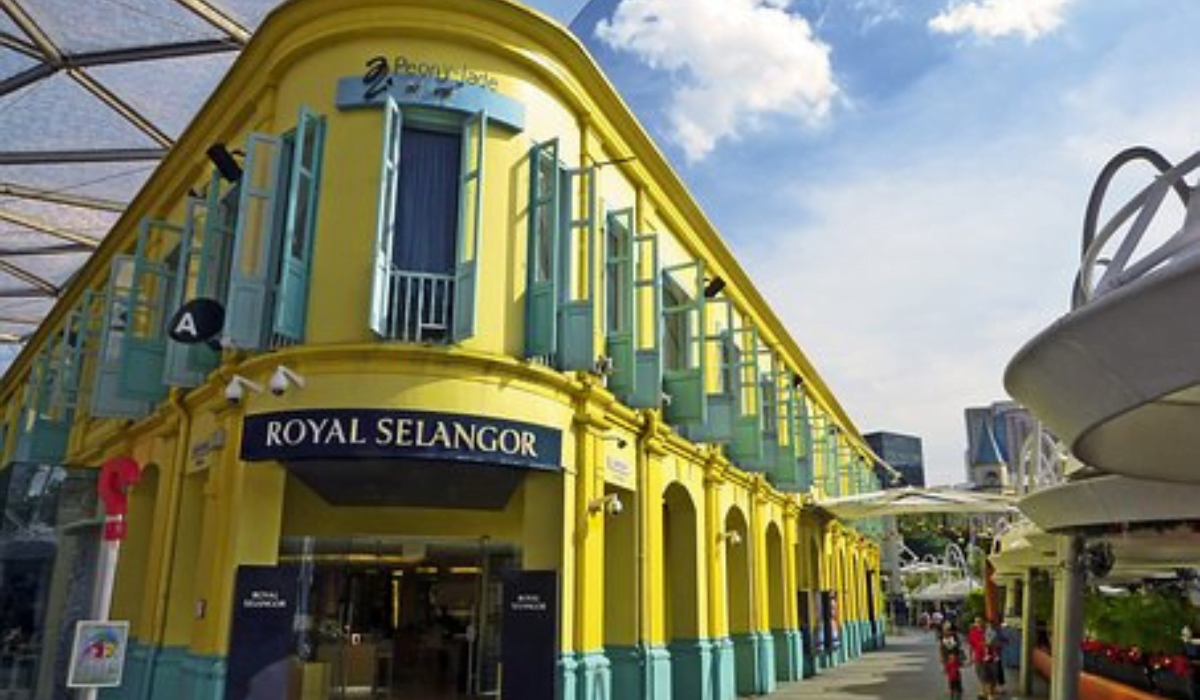 People often go to hawker centres and food courts when dining out in Singapore because they are affordable and provide many choices. This guide includes a mix of hawker stalls, food stands, chains, and sit-down restaurants in Singapore you can definitely visit. 
1. Changi Nasi Lemak 
Nasi lemak is a dish of Malaysian origin that is popular in Singapore. It consists of fragrant rice cooked in coconut milk and pandan leaf and served with sambal and several sides like ikan bilis, peanuts, cucumber, and omelette or fried egg. This restaurant appears at the top of many lists. They have been open since 1970 and have served some of the best versions of the city's dishes for three generations. 
2. Odette 
Located at the iconic National Gallery Singapore, Odette is a three-Michelin-starred restaurant that offers an unforgettable dining experience. Led by Chef Julien Royer, Odette is known for its modern French cuisine made with the finest seasonal ingredients. The restaurant's elegant interior, soft hues, and stylish decor set the stage for a culinary journey combining classic French techniques with innovative flavours. From the delicate flavours of Hokkaido Uni to the succulent Brittany Pigeon, every dish at Odette is a work of art that enchants the senses.
3. Ya Kun Kaya Toast 
Ya Kun is a great coffee shop in Singapore with a popular breakfast dish. They have many outlets throughout the city. If you plan on going to the zoo, this is a great place to have breakfast and try this classic Singaporean breakfast dish. 
4. Burnt Ends 
Burnt Ends is a must-visit restaurant in Singapore if you're a meat lover. Burnt Ends is a modern Australian barbecue restaurant in the vibrant Chinatown neighbourhood known for its wood-fired grills and deliciously smoky flavours. The menu features a selection of succulent meats cooked to perfection, from juicy steaks to tender lamb ribs, as well as various tasty sides and desserts. The casual and lively atmosphere of Burnt Ends makes it a popular spot for foodies and carnivores alike.
5. Fatimah Stall Ar Rahman Royal Prata 
This stall is unique in another popular Singapore breakfast dish or street food snack called roti prata. Known as parotta in Southern India and roti canai in Malaysia, it is a fried flour-based Asian pancake cooked over a grill and served with a curry dipping sauce. 
6. Candlenut 
For a taste of authentic Peranakan cuisine, Candlenut is the place to go. Candlenut is the world's first Michelin-starred Peranakan restaurant in the Dempsey Hill area. The menu features dishes such as Buah Keluak Fried Rice, Ayam Bakar, and Babi Pongteh, showcasing the rich and complex flavours of Peranakan cuisine. Candlenut's cosy and rustic ambience, warm lighting, and wooden furnishings add to the dining experience.
7. Jian Bo Shui Kueh 
Jian Bo Shui Kueh is located inside the historic Tiong Bahru Market. When you Google "best Singapore restaurants for cheer kueh", many food bloggers will point to Jian Bo. This tiny stall has been selling this tasty dish for around fifty years. 
8. Labyrinth 
For an avant-garde dining experience, Labyrinth is a restaurant that pushes the boundaries of traditional cuisine. The menu features playful and creative dishes that challenge the senses, such as Chili Crab Ice Cream, Rojak Salad, and Kaya Toast. The restaurant's modern and minimalist decor and innovative cuisine create an unforgettable dining experience that intrigues and delights food enthusiasts.
9. Zam Zam Restaurant 
Zam Zam is an institution known for being one of the best restaurants in Singapore to try Murtabak. Looking through the window, you will see a murtabak-making maestro transforming balls of dough into delicious parcels of murtabak. 
10. Corner House 
Housed in a beautifully restored black-and-white colonial bungalow within the Singapore Botanic Gardens, Corner House is a fine dining restaurant that offers a unique blend of art, history, and gastronomy. The menu features dishes that highlight the flavours of different plant parts, from roots and stems to flowers and fruits. With its elegant and serene ambience, Corner House offers a tranquil oasis for diners to indulge in a culinary journey that celebrates nature and innovation.
Conclusion 
Singapore's food scene has something for everyone, from Michelin-starred fine dining establishments to casual and trendy eateries. With their exceptional food quality, innovative flavours, inviting ambience, and top-notch service, these restaurants will satisfy your culinary cravings and create memorable dining experiences. So, add these must-visit restaurants in Singapore to your foodie bucket list when you are in Singapore, and get ready for a gastronomic adventure like no other!
Also Read: