Top 10 Must-Visit Destinations in Singapore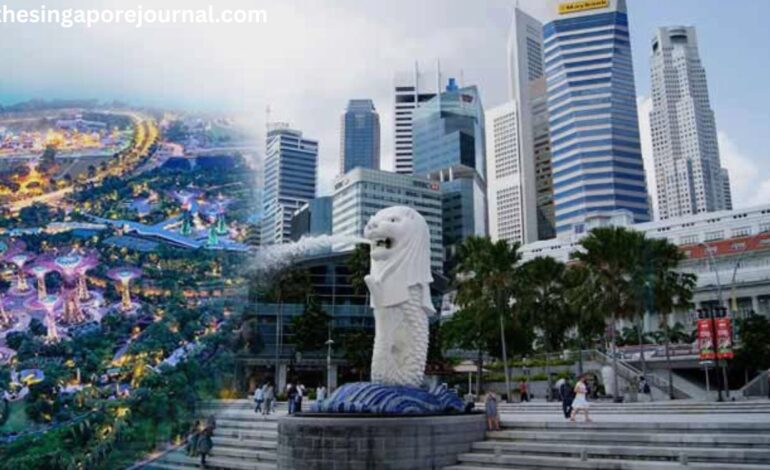 With its fusion of Asian and European cultures, Singapore is one of the world's great cities. It was first established as a British trading colony in 1819, and since gaining its independence, it has developed into one of the wealthiest city-states in the world, with one of the busiest ports. Elegant colonial structures coexist with historic street markets and contemporary high-rises. Travelers who follow the laws cannot help but be entranced by this multi-cultural metropolis, even though the authorities can be strict with citizens and visitors who act inappropriately. Today, in this Singapore travel guide, let us look at an overview of must-visit destinations in Singapore:
If construction prices are your thing, you'll love the Marina Bay Sands. When it opened in 2010, it was the most expensive skyscraper in the world, costing US$5.7 billion to construct. The Marina Bay Sands is an integrated resort with a five-star hotel, fine dining options, and an unlimited selection of stores, It is one of the top places to visit in the country and also Asia's largest convention centers, a theater, a science museum, and other entertainment venues. It also features a synthetic ice indoor skating rink.
The Singapore Flyer is one of the must-visit destinations to visit in Singapore. It has a sizable Ferris wheel, but it has advantages in addition to the breathtaking vistas it offers below. Up to 28 people can fit inside a car as it circles the city. Its opening in 2008 made it the world's tallest Ferris wheel, rising 165 meters (541 feet) into the Singaporean sky. The Flyer can fit wheelchair-bound visitors with advance notice. The Flyer's station on Marina Bay includes three floors of dining options, retail stores, and other amenities.
People who like to go out at night but are sick of the club scene should visit Night Safari, where nocturnal animals—not party animals—are on show. Since it was opened in 1984, it has become one of Singapore's most prominent tourist destinations, with more than a million visitors per year taking a tram ride through seven different global regions. While viewing a display highlighting the group's efforts to protect threatened species through captive breeding programs, visitors can also take a trail walk to learn more about animal habits in another attraction area. Three eateries provide cuisine and entertainment modeled after jungle or rainforest life.
Gardeners won't miss visiting Gardens by the Bay, a recent addition to Singapore's tourist attractions. Gardens by the Bay, located in the heart of Singapore, has only been open for a little over ten years. It consists of three gardens: Bay South, the most extensive garden, which features tropical horticulture and tree-like structures up to 50 meters (160 feet) high that dominate the Gardens' landscape; Bay East, which is opening in phases as sections are completed; and Bay Central, which has a waterfront walk that will eventually connect the other two gardens.
Buddha Tooth Relic Temple 
The Buddha Tooth Relic Temple is one of the odd temples built in China, which also builds temples to many other gods and objects. When a Buddhist temple was first suggested for Singapore's Chinatown in the late 1980s, it was intended to develop into a more conventional temple. It eventually evolved into the Tooth Relic Temple, which serves as the repository for a Buddha tooth relic. The temple, situated in the heart of Chinatown, also showcases other works of Singaporean Buddhist art.
Singapore Botanic Gardens 
The National Orchid Garden, the most popular area of the Singapore Botanic Gardens, is the only one that requires payment, making it ideal for those on a tight budget. The park is home to the first children's garden in the world and has more than 60,000 different varieties of flora and animals. Previous guests gushed over the tropical foliage in the gardens.
Singapore's face is the elegant colonial design of the Raffles Hotel. Since it first opened in 1887, it has quickly established itself as THE place to stay in Singapore, largely thanks to the contributions of authors like Rudyard Kipling, Somerset Maugham, and Ernest Hemingway. This pinnacle of luxury has 15 dining establishments and drinking establishments, including the Long Bar, where the Singapore Sling cocktail was created. Even the uniformed Sikh doormen who welcome visitors to this piece of Southeast Asian heritage are renowned, as is the Raffles Hotel. While the hotel museum is tucked away on the third story, the lobby of the main structure is accessible to the public.
Clarke Quay is another remnant of Singapore's past that is still active today. The quay at the mouth of the Singapore River, one of Singapore's top tourist destinations, served as the city's commercial center in the late 19th century. Today, it still bustles and hustles but with a different business style, including hip eateries, distinctive shops, pushcart vendors, and more that combine Asian and European influences. Except for the hours of darkness, when Clarke Quay is a hive of posh nightclubs, a market is a market.
Singapore's largest shopping district, Orchard Road, is frequently visited by residents and foreign tourists. Orchard Road, so named because it led to fruit orchards, is bordered by malls, many upscale eateries, coffee chains, cafés, nightclubs, and hotels. The Istana, the official house of the President of Singapore, is also located there. With reindeer playing among the palm palms and gingerbread cottages covered in fake snow, the Christmas decorations along Orchard are well-known and completely extravagant.
A destination unto itself in Singapore, Resorts World Sentosa. The resort, on an island off the southern coast of Singapore, has hotels, dining establishments, a casino, and theme parks. In other words, it has something for people of all ages. With this location, it is only natural that the sea be the focus of the attractions, including a Marine Life Park, a Dolphin Island, a water park, and an aquarium. Universal Studios Singapore and nightly entertainment are additional attractions. Be aware that there is a dress code for the casino, which also has 2,400 slot machines and several table games. For hungry guests, the resort provides more than 60 food alternatives.
To conclude this Singapore travel guide, we can say that -Singapore is where the best of both worlds may be found, where the modern is the best of the past. Whether on a family vacation, honeymoon, or budget, Singapore is unquestionably your location to visit any time of the year. It is a must-see gem of South-East Asia. A vacation to the country and the must-visit destinations in Singapore is always thrilling and undoubtedly the best experience ever.
Also Read: