A Complete Guide To Open A Cafe In Singapore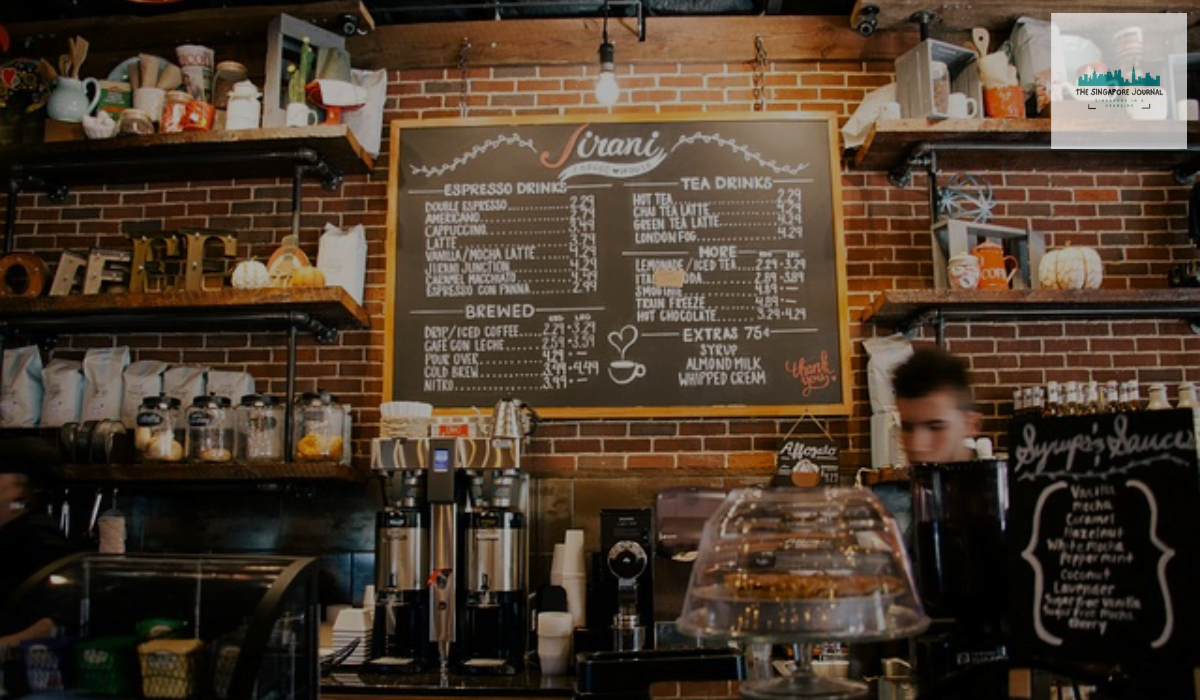 Starting a cafe in Singapore is many entrepreneurs' lofty dream, and Singapore is an ideal place to open a cafe. Singapore's vibrant food scene, diverse culture, and thriving economy make it a perfect location for starting a cafe business. Moreover, Singaporeans are coffee drinkers, and coffee is a crucial part of the day for the average consumer, and cafes offer a virtual space for working, meeting ups, and socializing. However, navigating the process of setting up a cafe business in Singapore can take time and effort. This comprehensive guide will assist you through the essential steps in opening a cafe in Singapore, from conceptualization to operational considerations, legal requirements, and marketing strategies. Following this guide, you can embark on your journey to open a successful cafe in Singapore.
How to start a Cafe in Singapore:
If you want to start a cafe in Singapore, I have some tips and advice that may help you. 
1. Market Research and Conceptualization:
Before opening a cafe business in Singapore, it's crucial to conduct thorough market research to understand the target audience, competition, and current trends in the cafe industry. Identify your unique selling proposition (USP) and conceptualize your cafe's theme, menu, and ambiance accordingly. Consider location, target demographic, and customer preferences to develop a compelling concept to differentiate your restaurant.
2. Business Plan and Financial Considerations:
Creating a comprehensive cafe business Singapore is vital for any startup. Outline your business goals, target market, financial projections, and strategies for revenue generation. Calculate your startup costs, including equipment, licenses, permits, interior design, and marketing expenses. Consider seeking financial support from banks, investors, or government grants available for small businesses in Singapore.
3. Legal Requirements and Permits:
To operate a , you must comply with legal requirements and get the necessary permits and licenses. Register your businesscafe in Singapore with the Accounting and Corporate Regulatory Authority (ACRA) and get the required approvals from the Urban Redevelopment Authority (URA) or Housing and Development Board (HDB). Ensure that your premises adhere to safety regulations, fire codes, and hygiene standards the National Environment Agency (NEA) sets. Additionally, apply for licenses such as the Food Shop and Liquor License if you plan to serve alcoholic beverages.
4. Crafting your Cafe's Irresistible Menu:
The menu is the most important thing when opening a cafe business in Singapore. You have to ensure that your food and drinks are tasty but also unique and exciting. Hence, to make your cafe stand out, including worldwide trends in your menu is a good idea. You can try Middle Eastern, Korean, or Latin American cuisine and add variety and appeal to customers who enjoy trying new and exotic flavors. Creating Instagram-worthy dishes like colorful smoothie bowls or indicative Latin art is also good. Hence, balancing creativity with practicality while creating a menu is essential. Though unique items can be attractive, it's vital to offer classic and familiar options that customers love.
5. Location and Leasing:
Choosing the right location for your cafe in Singapore is crucial for its success. Consider factors like foot traffic, accessibility, competition, and target market preferences. Research different areas in Singapore and evaluate leasing options that fit your budget. Hold a real estate agent to assist you in negotiating lease terms and ensure the premises suit food and beverage operations.
6. Interior Design and Equipment:
Creating an inviting and aesthetically pleasing ambiance for opening a cafe in Singapore is essential for attracting customers. Hire an interior designer to assist you in creating a unique and comfortable space that aligns with your cafe's concept. Source the necessary equipment, including coffee machines, refrigeration units, furniture, and kitchen appliances. Ensure that your equipment meets safety and hygiene standards.
7. Staffing and Training:
To operate a cafe shop in Singapore, recruit and train a competent, customer-oriented team to deliver exceptional service. Hire staff members who align with your cafe's culture and values. To ensure consistent quality, provide comprehensive training on food preparation, customer service, and hygiene practices. This will help in boosting your cafe business in Singapore. 
8. Selection of Supplier:
Purchase high-quality ingredients from reliable suppliers. Select a supplier who can deliver various food and beverage options, including vegetarian, vegan, and gluten-free, to accommodate diverse customer preferences.
9. Marketing and Promotion:
When opening a cafe in Singapore, develop a marketing strategy to create awareness and attract customers to your restaurant. Leverage social media platforms, create a visually appealing website, and engage in online and offline advertising. Collaborate with influencers and local businesses to reach a wider audience. Implement loyalty programs and customer engagement initiatives to foster customer loyalty.
Conclusion:
Opening a cafe in Singapore can be rewarding but requires careful planning and execution. Following the steps in this guide, you can increase your chances of success. Choose a strategic location, create an inviting ambiance, and equip your cafe with the necessary tools and equipment. Recruit and train a skilled team, curate a menu that woos your target audience, and implement effective marketing strategies. With dedication, passion, and a focus on delivering exceptional customer experiences, your cafe business in Singapore can thrive in a vibrant and competitive environment. 
FAQs 
1. How much does it cost to own a cafe in Singapore?
A- Starting up a new cafe in Singapore will cost a minimum of $120,000. Hence, if you are set on opening a restaurant in Singapore, a good business plan and a minimum of $120,000 is needed for the capital. 
2. What license do I need to obtain to open a cafe in Singapore?
A- A Food Shop License is the required license that is to be obtained for all food retail establishments in Singapore. Apply after you have signed your tenancy agreement and completed the physical layout of the restaurant; an introductory food hygiene course is to be done. This course is necessary for all food handlers in Singapore. 
3. How to welcome customers in a cafe?
A- When opening a cafe shop in Singapore, remember the below-mentioned things to greet the customers in your coffee shop. 
Greet the customers with a smile. 

Address the customers with respect. 

Continue to Act Quickly, but be Polite 

Listen closely.

Use resources from an Established System.
Also Read: