Expat's Guide To Rent House In Singapore
Singapore is a bustling metropolis and a hub for expatriates and businesses. The city-state offers a high standard of living, world-class amenities, and a mixed culture. However, finding a suitable place to live can be promising, especially for those new to the country. Tenants should be fully aware of the rental market and its flexibility. There are no agreements or contracts but only government rules, which the tenants must obey. Renting a house in Singapore can be a complex process and requires consideration of several factors. This guide will go through everything you want about renting a home in Singapore.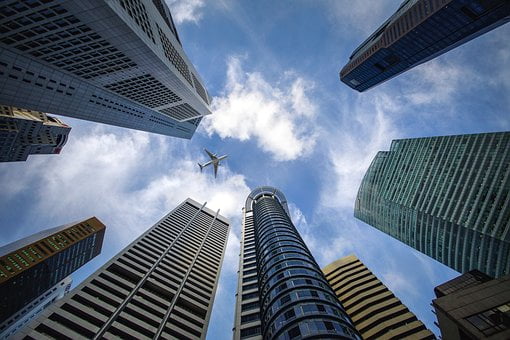 Things To Know When You Renting House In Singapore
1. Budget 
Singapore is divided into 28 districts, and each section is further divided into subzones. The housing market in each subzone differs, with some offering high-end, luxury housing options while others offer more affordable options. The prices of properties in Singapore vary greatly depending on their location, size, and amenities.
Rental prices in Singapore can range from a few hundred dollars for a basic room in a shared apartment to several thousand dollars for a luxury apartment. The average rental price for a two-bedroom apartment in the central region of Singapore is around SGD 3,500 (approximately USD 2,500) per month.
2. Length of lease
Renting in Singapore typically begins with a viewing of the property. This can be arranged through a real estate agent or directly with the landlord. Once you have found a property you would like to rent, you must sign a lease agreement, also known as a rental contract. This agreement will outline the terms and conditions of the tenancy, including the monthly rent, the length of the residence, and the payment of security deposits.
In Singapore, rental contracts typically last two years, although some landlords may agree to a one-year lease. The security deposit usually equals one or two months' rent, which is paid in advance and held by the landlord or the property management company for the tenancy. Hence, if you are new to Singapore, signing the minimum lease for your first property would be wise, giving you a chance to switch your accommodation after you are acquainted with your surroundings. 
3. Utilities and Maintenance 
In Singapore, utilities, such as electricity, gas, and water, are usually not included in the monthly rent. Tenants are responsible for setting up their utilities and paying them directly to the relevant service providers. The cost of utilities in Singapore can differ significantly depending on usage and the type of property you are renting.
Maintenance of the property, including any repairs or renovations, is the tenant's responsibility. However, if a property management company manages the property, it can help maintain the property. Hence, while renting a house in Singapore, keep in mind the additional cost of maintenance and utilities, which the tenants bear.
4. Furnished or Unfurnished properties
When renting a house in Singapore, you can choose between furnished or unfurnished properties. Provided properties come with furniture, appliances, and other household items, while unfurnished properties are typically empty.
Furnished properties are often more expensive than unfurnished properties, as the cost of the furniture and appliances is included in the monthly rent. However, they can be a good option for those who do not have their furniture or are looking for a more convenient option.
Unfurnished properties are typically less expensive, but you must purchase or rent your furniture and appliances. This can be a good option for those who have their furniture or prefer decorating their home to their taste.
5. Facilities and amenities
If you live in condos, checking the gym, pool, BBQ, and other amenities are in good condition. Some of the amenities include
Nearest supermarket

Malls and eateries are to be available at cheaper rates.

Bank branches and ATMs

Healthcare facilities

Parks, cinemas, or your favorite hangout places.
6. Lifestyle requirements
Some landlords do not allow pets or smoking in the rental property. Even if your landlord has no objection to your pets, ensure that your pet is on the HDB list of approved dog breeds. 
7. Shophouses
Shophouses are brightly colored row houses by Singaporeans and foreigners. Renting one of these houses in Singapore will give a nostalgic and delightful experience. They are found in clusters and more excellent parts of the town. 
8. Transport and Location
When choosing a property on rent in Singapore, it is essential to consider its location and the availability of transportation. Singapore has an extensive public transportation network, including trains, buses, and taxis, and it is essential to choose a property located near a public transportation junction. Transportation and location are the key factors that will affect renting a house in Singapore.
Conclusion
Renting an apartment in Singapore can be executed based on the information mentioned above. Once you decide, go through the critical factors needed to rent a house in Singapore. Ensure you consider all the necessary aspects and information while renting a home in Singapore.
Also Read: