Singapore House Prices- The Average Housing Cost In Singapore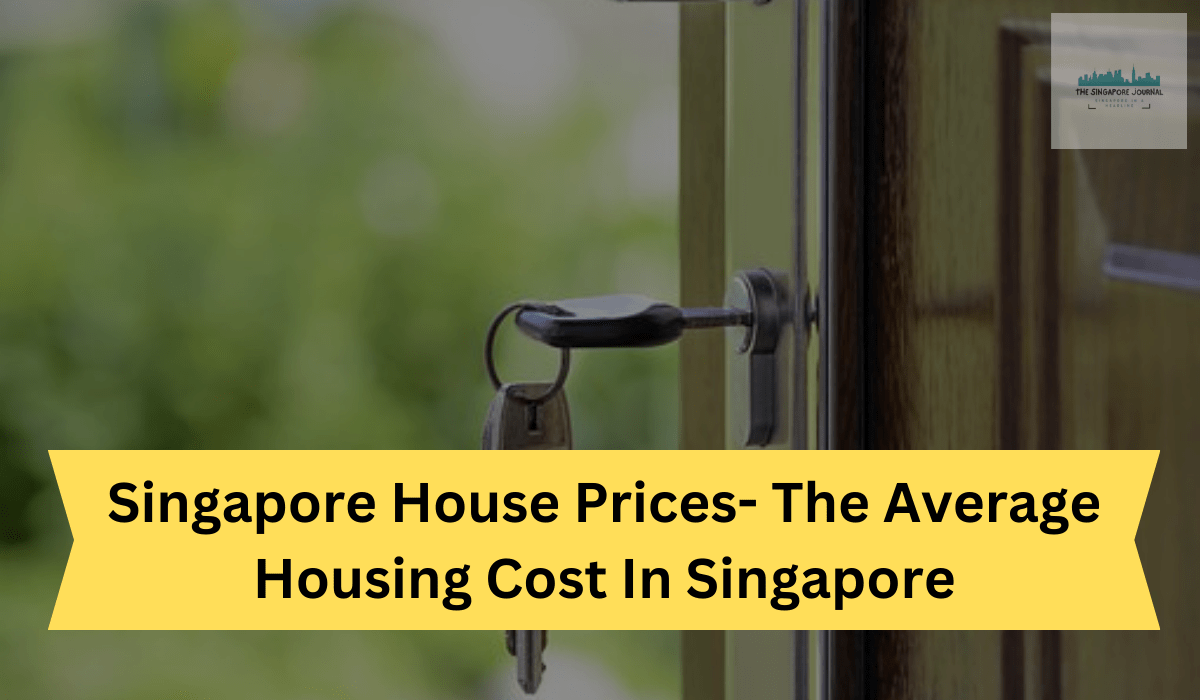 Singapore offers a safe paradise to students pursuing their higher education overseas. Even expats look at this country as an excellent business opportunity. However, not everyone is aware of the average Singapore house prices to prepare in advance. The top-notch education of the country, high standard of living, and efficient healthcare system also attract millions of students globally. As appealing as it sounds. It's crucial for you to understand the pricing of houses in Singapore to get a better understanding. Let's discuss it all in detail below. 
Average Cost of Homes in Singapore 
Unlike other countries, the lifestyle of Singapore differs from one region to another. Some areas are shopping districts, while others are home to financial communities. These factors and more can affect Singapore house prices and Singapore property prices. The average cost of a home currently on the market in Singapore is S$2080533. HBD is the cheapest form of housing available, costing an average of $£ 532768. The Singapore HDB expenses are around 70% less on average than condo properties and 80% less than landed properties. 
The moderate prices are estimated between 7-24% lower, indicating that some high-priced homes are available that tend to skew the average positively.
Average Cost of HDB Flats 
The average cost of an HDB property listing is S$532 768 or S$ 507 per square foot. Smaller flats like 2-3 bedrooms cost between S$ 300,000 and S $ 450 000. Medium-sized 4-room HDB flats cost 34% more than 2- 3 rooms. However, if you want to renovate a larger HDB flat like a 5-room or executive flat, then  you can expect to pay 20-44% more. Hence, Singapore house prices vary with the size of the HDB flats. 
Average Cost of Condos in Singapore
Private property developers build condominiums in Singapore and are not subsidised. They range from simple condo flats with basic amenities to luxury flats in new developments that provide their residents with many amenities, like gardens, pools and event spaces. The average list of condos in Singapore outside the Central Region was around S$1,100,000.
Average Cost of Landed Properties in Singapore 
For many, landed properties are the ultimate achievement of financial success. The private space with landed properties is covered in land-locked Singapore and finally became a luxury feature. Because of these features and the relatively small supply available, landed properties are the most expensive type of home in the market, and thus Singapore house prices are comparatively high. 
Besides, one of the main reasons for the high housing prices in Singapore is the limited land supply. Singapore is a small island with a population of approximately 5.7 million people, and only about 12% of the land area is available for housing. This has led to high demand for housing and limited supply, driving up prices.
Another factor contributing to high housing prices is Singapore's strong economy and high standard of living. Many want to work and live in Singapore due to its stable political environment, world-class infrastructure, and excellent healthcare and education systems. This has led to a high demand for housing, especially in prime locations.
Besides, Singapore's unique housing policy has contributed to the high Singapore house prices. The government provides affordable public housing to most Singaporeans through the HDB. However, the HDB flats are sold on a leasehold basis, meaning that the government retains ownership of the land and the flat reverts back to the government at the end of the lease, typically 99 years. This has given rise to a situation where many Singaporeans see public housing as a stepping stone to private housing, which is seen as a form of wealth accumulation.
Private Housing in Singapore 
Private housing in Singapore includes condominiums, apartments, and landed properties. Condominiums and apartments are the most common types of private accommodations in Singapore and are often situated in prime locations with easy access to amenities and transportation. Landed properties, such as bungalows and semi-detached houses, are typically found in more exclusive areas and are considered luxury properties.
The prices of private housing in Singapore vary widely depending on the location, type of property, and age of the property. For example, a new condominium in the prime district of Singapore can cost upwards of S$5 million (USD 3.7 million). A landed property in the same area can cost upwards of S$ 10k.
One factor that affects the price of private housing is the government's property cooling measures. These measures curb speculation and prevent the property market from overheating. Some steps include Additional Buyer's Stamp Duty (ABSD), a tax on property purchases by foreigners and Singaporeans who own multiple properties, and a Total Debt Servicing Ratio (TDSR), which limits the amount of debt a borrower can take on. These measures have significantly affected Singapore house prices, with prices moderating in recent years.
Another option for Singaporeans is to rent a home instead of purchasing one. The rental market in Singapore is quite active, with many landlords renting out private apartments and HDB flats. Rental prices vary depending on the property's location, size, and age but are generally lower than purchasing a home. 
Conclusion 
The average Singapore house prices are high due to limited land supply, strong demand, and individual housing policies. While it may be challenging for some Singaporeans to afford a home, various grants, schemes, and options such as renting are available to help them. The HDB plays a crucial role in Singapore's housing policy, Singapore property prices and Singapore home prices. The government has developed various schemes to make private housing more affordable for Singaporeans.
Also Read: