Singapore's digital banks aiming to win new customers
Digital banks in Singapore are pulling out all stops to win new customers. Two online retail banks launched last year, Trust Bank and GSX Bank, offer lower fees, more incentives, and yield minimum account balances to win customers from traditional banks. 
Zennon Kapron, director and founder of research and consulting firm Kapronasia told CNBC, " The returns are tremendous, but there is no way that it is sustainable. It has to be promoted in some way". 
New Digital Banks of Singapore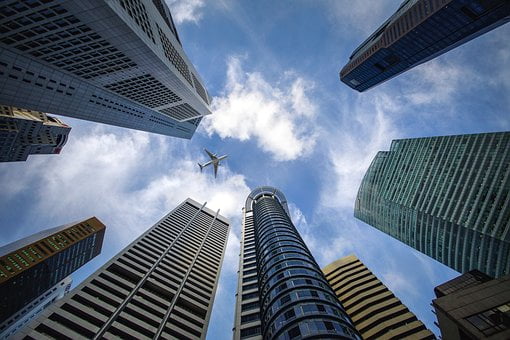 The city-state gave four digital bank licenses in December 2020.
Two digital bank licenses went to Grab+ – Singtel +' a GSX Bank and Sea Group+'s 
MariBan, which serves retail customers. Ant Group's ANEXT Bank and Green Link Digital Bank captured the other two digital wholesale bank licenses, providing to small and medium enterprises and retail segments. 
A partnership between Standard Chartered and the largest supermarket chain of Singapore Fair Price Group, Trust Bank, appears to make some headway after its launch on September 1. 
Based on the data shared with CNBC, Trust Bank claims to have reached more than 45,000 customers and achieved 9% of the banking market share in Singapore within five months.
Besides, Grab and Singtel have a combined customer base of around 3 million, and the bank is "leveraging on the two giants for retail customers. "
A 2022 analysis by Simon – Kucher clarified that the 25 largest neobanks, commonly known as digital banks, found that only two – less than 10% have achieved profitability. It also showed a majority earning less than $30 in annual revenues per customer. 
Tough competition 
Spectators have previously raised questions about the need for digital banks in a primarily banked population, where only 2 % do not have bank accounts. 
There is also intense competition among the more established traditional banks. 
Managing Partner of Quest Ventures, James Tan, said he signed up for Trust Bank to tell us how different it will be from traditional banks. He told CNBC, " I found no difference," and added, " I think the digital banks would have a higher success rate if we were in a severely under-banked place like that of the Philippines."
Kapron added that it would be difficult for these banks to have an effect, especially in the retail banking space in the Singapore market. 
He added that " the market is over-banked, and the differentiator of these new digital banks only proves a little in terms of what they offer. " 
Also Read: