Complete Guide for Your Virtual Registered Office Address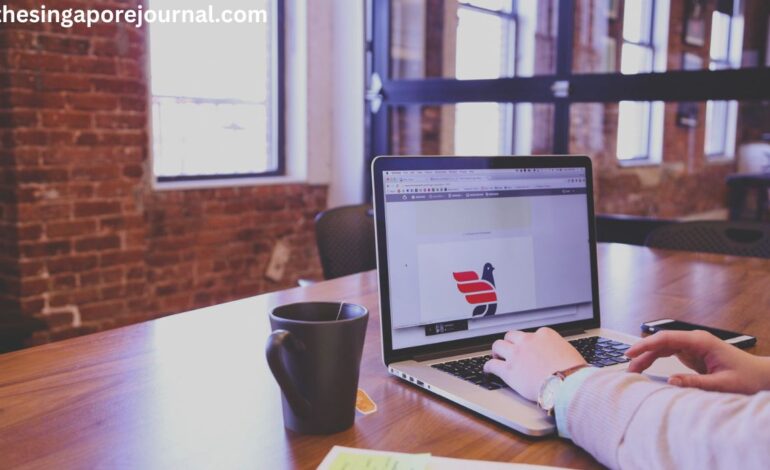 The concept of a virtual office has gained popularity recently, particularly among start-ups, small businesses, and freelancers. You can offer your business a physical address and phone number with virtual office services without the expense and commitment of renting an actual office. It is a desirable option for a new business registration since it improves your firm's professional image and gives an astounding amount of freedom to your work structure. Here is a helpful guide on setting up your virtual registered office address and everything about it.
What Exactly Are Virtual Office Services?
In particular, a  remote office setup is intriguing for freelancers, small company owners, and new entrepreneurs. You save the headache of renting genuine office space while getting a legitimate address and phone number.
The first benefit of a virtual registered office address is that it adds professionalism, giving your small business or start-up the appearance of a "big company" without the expense of renting an actual office space.
Second, the remote office setup allows you and your business to work from anywhere, anytime. This has the potential to be a real game-changer in our fast-paced society, where agility and adaptability are essential for success.
Virtual offices provide a wide range of services. A virtual registered office address, the option to rent a conference room, call answering services (where a live person answers calls on your behalf), and other advantages are included. However, before being a virtual office provider, confirm that you can supply a registered office location that satisfies ACRA's requirements.
Can a virtual office be used as a registered office address in Singapore?
Yes, a virtual office can be used as a registered office address in Singapore. Every business formed in Singapore is required by the Accounting and Corporate Regulatory Authority (ACRA) to have a virtual registered office address there, to which all correspondence and notices to the firm should be sent. During regular business hours, this address must be functioning and accessible to the general public. A virtual registered office address is acceptable in accordance with these rules. In Singapore, your business can establish a virtual address where all official correspondence from the government would be sent. This is ideal for companies who don't want to spend a fortune renting or purchasing an actual office space.
It offers a prestigious Singapore address for your company without significant real estate investment. It benefits small firms, startups, or international enterprises wishing to establish an offshore company in Singapore.
What Benefits Are Offered by Virtual Registered Office Addresses?
Having a virtual registered office location has several benefits, which are listed below:
Whether you're working from home, in a co-working environment, or in your local café, it improves your company's professional image. A virtual business address in Singapore lends your company a certain amount of credibility and prominence.
It then offers an additional degree of privacy protection. Employing a virtual business address may keep your home address out of public records, ensuring your privacy stays preserved.
Additionally, many virtual office providers give mail processing and forwarding services, so you won't ever lose track of crucial papers.
Lastly, a virtual registered office address allows you to conduct your business from any place while keeping a renowned Singapore address.
Eligibility for a virtual registered office
Almost any business in Singapore can use a virtual registered office address. The service provider must only fulfill the condition that they are an ACRA-registered filing agency. This means the provider is authorized to carry out specified responsibilities on your behalf, such as filing annual returns and updating the ACRA website with new information about your business.  This choice has proven to be quite well-liked among foreign companies looking to grow in Singapore.
Does Your Business Need a Virtual Office?
Well, that depends on the needs of your business. Virtual office services may offer various benefits to businesses of all sizes.
It could enable you to make significant financial savings, especially if you're just getting started and need to keep costs in check.
It works amazingly well if you and your team are tech-savvy and comfortable with software, programs, and internet platforms.
A virtual office might be a terrific alternative to traditional office space if your workforce works remotely or from home. Both your postal address and registered office address may be your virtual office address.
 As your company grows, you could add additional services, like renting conference rooms, to your virtual office package.
What to Look for When Choosing a Virtual Office?
Okay, we've seen the advantages and who it's for, but how can you pick the ideal virtual office for your company? Here are some helpful hints.
Price: Evaluate several virtual workplaces and choose one that is within your means. Next, go over the services offered as part of the bundle. Do they provide phone answering, mail forwarding, and leasing conference rooms?
Place: Pick a virtual office at a place that's handy for you and your clients.
Details: Finally, run a background check on the service provider. Examine their prior experience, client endorsements, and evaluations. From this, you may determine the caliber of their service.
Essential Steps For Creating Your Virtual Registered Office Address
You've chosen a supplier and determined that a virtual office is right for you. What's next? Well, it's quite simple once you've located the correct service.
Choose the area that is most appropriate for your business.
Review the options and pick the best bundle for you.
ACRA accepts registrations for virtual addresses.
Be careful to inform all of your professional contacts of your new address.
As soon as the time arrives, make sure you renew your package.
A remote office setup can be easy if you know the proper steps. But remember, even if you have a virtual registered office address, you can't ignore it entirely. Mail and documents sent to your virtual office address need to be monitored. Enjoy the benefit of extra services like conference spaces and phone answering. Regularly review and renew your virtual office services agreement.
Also Read: