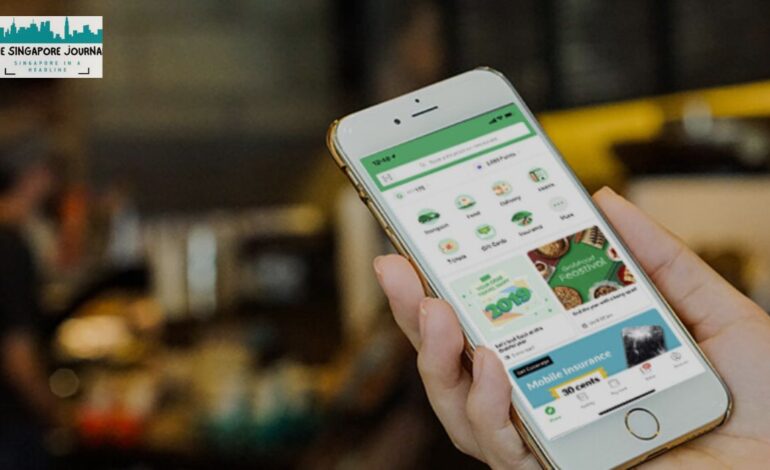 Ensuring your convenience and safety when traveling is crucial. We have the luxury of utilizing a variety of technical improvements to improve our travel experiences since we live in a digital era. One such invention that has become quite well-known is Grab, a ride-hailing service that puts your security first and provides easy transportation options. We will explore the world of Grab's travel insurance in this post, focusing on ride-hail service coverage, transportation insurance, and travel security with Grab.
Travel Security With Grab
Known for its huge driver network and user-friendly app, Grab has become a primary brand in several Southeast Asian nations. However, Grab's steadfast dedication to travel security makes it unique. Peace of mind is essential when you're on the road, whether for work or play. Grab knows this and has implemented several measures to guarantee travel security.
24/7 Support: Because travel might be erratic, Grab understands that people need help immediately. If you run into any problems or have questions about your journey, you can contact Grab at any time, anywhere, thanks to their round-the-clock service. The customer service staff at Grab is available to help with any inquiries you may have regarding your reservation or a particular request.
Driver Verification: Grab is concerned about your security. Every driver is subjected to extensive background checks and confirmations. You can rely on your driver to be a skilled individual who shares your appreciation for security. Because Grab is dedicated to driver verification, you may enter a Grab vehicle with assurance.
Emergency Services: Grab has a "SOS" option in the app that lets you quickly contact local authorities in an emergency. Grab prioritizes your health and ensures you can get the assistance you require in an emergency.
In-App Safety Features: To ensure that someone is constantly aware of your location, the Grab app has safety features, including the ability to share your ride status with reliable contacts, by enabling you to keep in touch with your loved ones while on the go, these in-app safety measures give an extra degree of protection.
Ride-Hail Service Coverage
When traveling, you frequently have to navigate through uncharted territory, so the last thing you want is to get stuck somewhere without a dependable way. You may schedule a ride in many Southeast Asian cities because of Grab's broad ride-hail service coverage. Grab provides coverage for experiencing the booming city of Singapore, the vivid streets of Bangkok, or Kuala Lumpur's cultural tapestry.
You can easily order a trip, keep track of your driver's whereabouts, and even estimate your fee with the Grab app at your fingertips. With Grab's unmatched convenience, you can concentrate on your travel rather than stressing about the ins and outs of transportation. This intuitive software, compatible with both iOS and Android devices, is made to make your journey smoother.
Transportation Insurance
Grab offers transportation insurance to further improve your trip experience. This guarantees your safety in the event of unanticipated circumstances. You can travel with confidence knowing that Grab has you covered, regardless of the severity of the accident—whether it's a little collision or something more serious.
All parties engaged in a Grab trip are safeguarded thanks to this insurance, which covers drivers and passengers. While a pleasant and straightforward trip is always the goal, it's comforting to know that Grab has taken precautions to protect your interests. The safety net offered by Grab's transport insurance might be invaluable in unforeseen circumstances.
Easy Payment Methods
Grab stands out in part because of its practical payment choices. Grab offers payment options that include cash, debit cards, and credit cards. The ability to select the payment method that best fits you is made possible by this flexibility, which also makes the overall trip experience more user-friendly. Additionally, Grab provides a loyalty program that adds more value to your journeys by rewarding regular customers with discounts and promotions.
Local Perspectives and Suggestions
Local knowledge may be rather helpful when visiting a new city or even a town you haven't been to very often. Within its app, Grab offers a unique feature that lets you access local bargains, insights, and recommendations. Grab makes traveling easier by providing information on hidden treasures that only locals are aware of, as well as the greatest places to dine. This tool enhances your vacation by adding an interactive and educational element to your tour.
Eco-Friendly Vehicle Alternatives
Grab makes efforts to benefit the environment at a time when environmental awareness is crucial. Grab provides environmentally friendly transportation solutions, such as electric or hybrid cars, in several cities. By selecting these choices, you lessen your carbon impact while simultaneously enjoying a comfortable ride. It's a conscientious and progressive method of traveling that supports the worldwide initiative to save the environment.
Social and Community Responsibility
In addition to offering top-notch transportation services, Grab is involved in social responsibility and community projects. Grab is committed to giving back to the communities it serves, whether it is by promoting small businesses, hiring more drivers, or sponsoring charitable activities. By using Grab to travel, you indirectly support these worthwhile initiatives, which add significance to your trip.
In conclusion, Grab is a clear leader in the industry regarding dependable travel insurance. With a strong emphasis on travel security, comprehensive coverage for ride-hailing services, and the extra bonus of transportation insurance, Grab provides a complete package that guarantees your peace of mind when traveling.
Thus, keep Grab in mind when organizing a journey in Southeast Asia. It's more than a ride-hail service; it's your traveling partner committed to your comfort, security, and general well-being. With Grab, you can travel like never before and enjoy the peace of mind that comes with knowing that your safety comes first. Grab combines convenience and safety to provide the greatest travel experience imaginable.
Also Read: