Things To Do In Mid Valley Southkey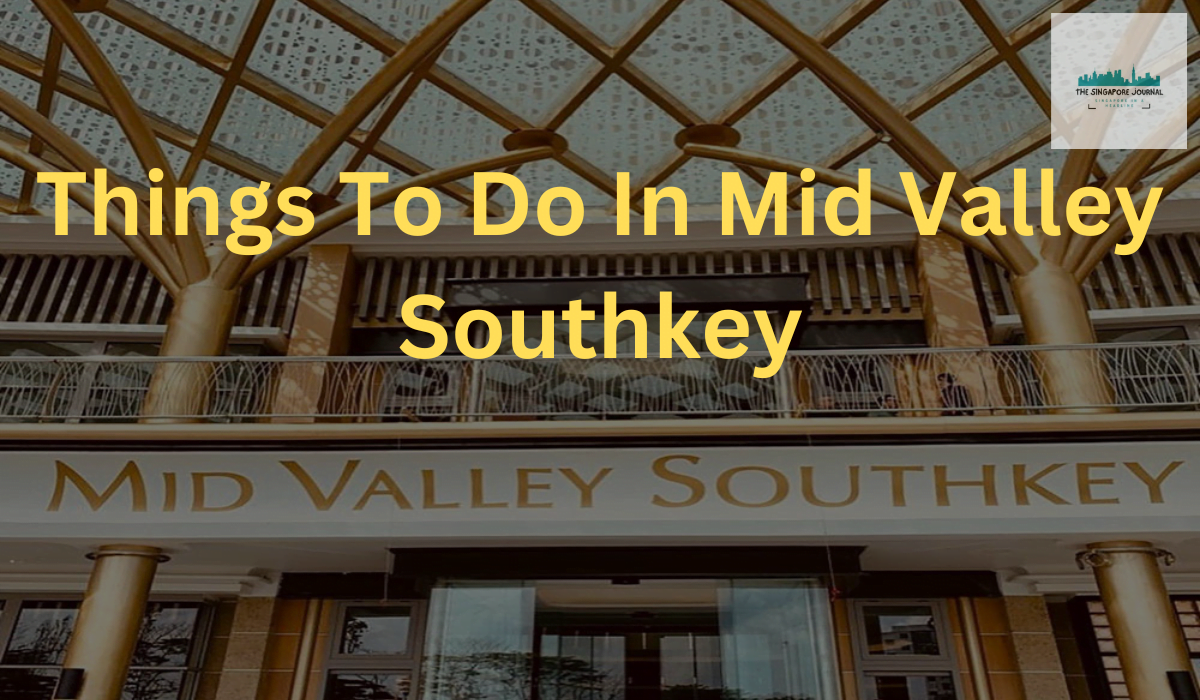 Mid Valley Southkey is JB's largest integrated mall modeled after the famous swish Mid Valley Megamall in Kuala Lumpur. Nestled in the vibrant city of Johor Bahru, Malaysia, Mid Valley Southkey has quickly become a popular destination for locals and tourists alike. Boasting a perfect blend of retail therapy, delectable cuisine, and exciting entertainment, this bustling shopping mall offers many activities to enthrall visitors. Besides, the 2.5 mil sqft development will also include " international class hotels and high-end residences" built over the next decade. , In this blog, we will explore some of the things to do in Mid Valley Southkey, ensuring a memorable and fulfilling experience for everyone who steps foot inside its doors.
Moreover, Mid Valley Southkey is renowned for its extensive retail outlets, featuring international brands and local boutiques. Fashion enthusiasts can immerse themselves in the latest trends, from clothing and accessories to footwear and cosmetics. The mall offers a diverse array of shopping options, catering to different tastes and budgets. Whether hunting for designer labels or searching for unique pieces, you'll find everything you need here.
Things to do in Mid Valley Southkey:
1. Gastronomic Delights :
The culinary scene at Mid Valley Southkey is nothing short of exceptional. After a tiring shopping spree, visitors can indulge in various cuisines, ranging from local Malaysian delicacies to international flavors. From popular fast-food chains to upscale restaurants, there's something to satisfy every palate. Take advantage of the opportunity to savor mouthwatering seafood, delectable dim sum, or aromatic local dishes. Whatever your cravings, the mall's diverse dining options will leave you satiated and desiring more.
2.Sogo:
Sogo is a substantial three-story Japanese department store in the mall. It sells many big goods, from clothing to home accessories to beauty products. 
Besides, some homeware items are reasonable, especially when compared to classy homeware shops in Singapore like Crate & Barrel, Robinson, Tangs, etc. 
3. Where to Shop :
For Singaporeans who miss shopping at the Japanese departmental store Sogo, there is now a new Sogo near you in this JB mall. Sogo Malaysia has two other outlets in Kula Lumpur and recently opened a three-story branch in JB. 
4. Entertainment Extravaganza:
Mid Valley Southkey takes entertainment to the next level with its myriad options. Catch the latest blockbusters at the state-of-the-art cineplex, with comfortable seating and immersive sound systems. If you're in the mood for adrenaline-pumping activities, head to the arcade for thrilling games and challenges.
5. Sports Fashion:
Mid Valley Southkey Mall is an excellent place to shop for trendy sportswear. Here, many sports-fashion shops, including brands like Adidas Original, JD Sports, Onitsuka Tiger, Royal Sporting House, Skechers, World of Sports, and many more.
Though the prices are not lower than those of sports shops in Singapore, it's good that all the brands are conveniently located in one spot. 
6. Pamper Yourself:
For those seeking relaxation, the mall offers a tranquil oasis in the form of a spa or wellness center. Pamper yourself with a rejuvenating massage or a beauty treatment to unwind and recharge. Additionally, the mall hosts frequent events and performances, including live music, cultural shows, and fashion shows, providing a lively atmosphere that always captivates visitors.
7. Visit Village Grocer:
Village Grocer is a significant premium supermarket that offers a pleasant grocery shopping experience. Though the prices here are "premium" too, you will not have to save much here compared to Singapore. 
8. Family-Friendly Fun:
Mid Valley Southkey caters to visitors of all ages, making it an ideal destination for a family outing. The mall features a dedicated kids' zone with engaging activities and plays areas that will keep the little ones entertained for hours. From interactive games to educational workshops, children can explore, learn, and have a blast in a safe and supervised environment.
9. Say Nails Services:
Nail services can be expensive if they are done in Singapore, especially if you opt for a manicure. But here at Say Nails Services in Mid Valley Southkey, you can get pampered as royalty at cheaper rates. An express gel manicure here is at RM55, S$18.09. The salon here offers lash extension services and brow embroidery services.
10. Harvey Norman:
A huge Harvey Norman store in the mall sells home appliances like television sets, fridges, washing machines, etc. 
Some items were relatively cheap, but you must still pay GST at customs. The product warranties may also be valid for Malaysian addresses only. 
11. Explore Beyond the Mall :
While Mid Valley Southkey offers abundant attractions within its premises, unique destinations are worth exploring nearby. Take a short drive to nearby attractions like Legoland Malaysia, Hello Kitty Town, or the historic city center of Johor Bahru. These attractions offer diverse experiences, from thrilling rides and amusement parks to cultural landmarks and heritage sites.
Conclusion:
Mid Valley South key embodies the spirit of a shopper's paradise, offering an unrivaled shopping experience with delightful culinary options and captivating entertainment. Whether you're a fashion enthusiast, a food lover, or simply seeking a fun-filled day out, this vibrant mall has something for everyone. So, if you find yourself in Johor Bahru, include Mid Valley South key in your itinerary and prepare for an unforgettable journey of exploration and enjoyment.
Also Read: